In some races, it's not always about what number you cross the finish line, but sometimes you need a few more points than your opponents to actually emerge victoriously. Drift racing is an excellent example of a game in which speed doesn't matter but the points collected after every stunt does. The FR Legends APK isn't just your typical drift racing app and this guide will show you why.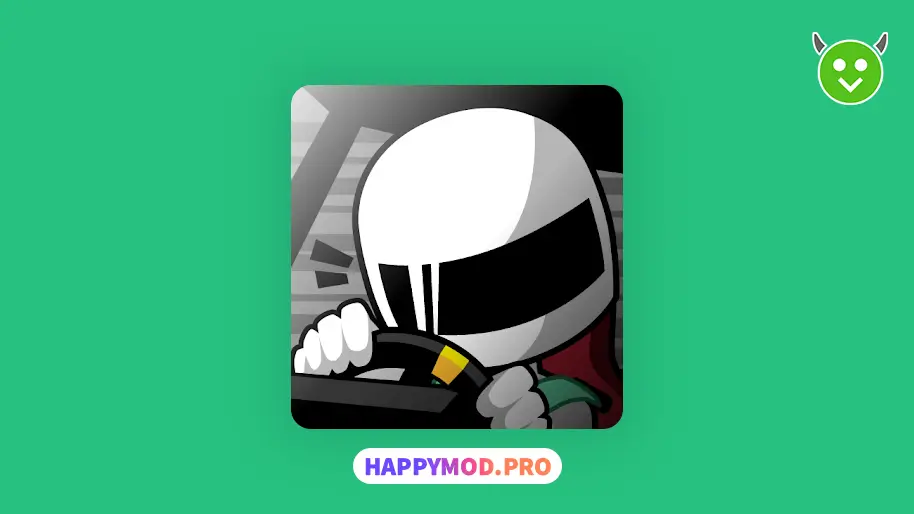 What is FR Legends APK?
FR Legends is a drift racing game that puts you behind an FR (front-engine, rear-wheel-drive) vehicle and lets you test your drift skills on the track. Race against other players and avoid obstacles along the way while accumulating drift points for bigger rewards and bonuses. The cars have a front engine and are rear-wheel-drive while the races are mostly focused on the drift.
App Details
| | |
| --- | --- |
| Name | FR Legends |
| Developer | TWIN TURBO TECH |
| Version | 0.3.4 |
| Size | 64 MB |
| Category | Games |
| Last updated | December 01, 2023 |
Features
---
Customize Your Cars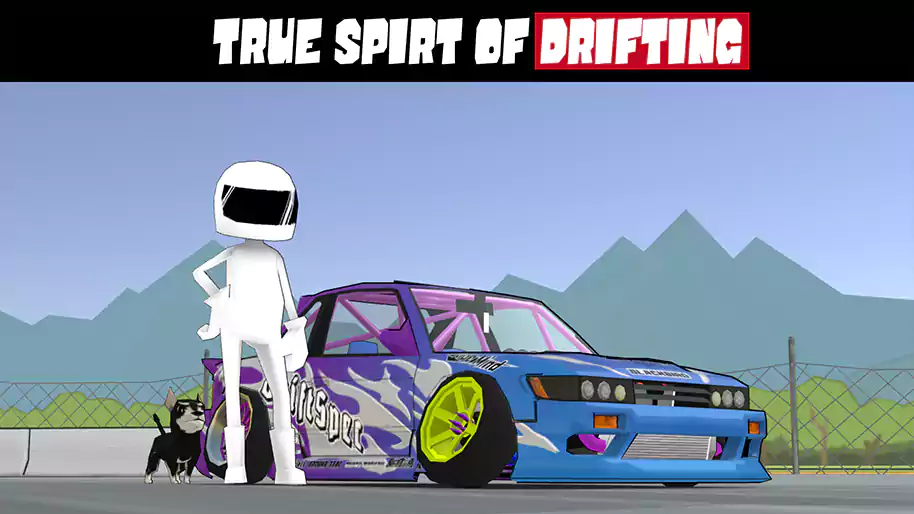 With FR Legends APK, you can customize every aspect of your drift car to create the ultimate FR vehicle. From engine swaps, suspension adjustments, and customizable body kits to tire threads, body paint, and brake systems, you have full control of your car's appearance.
However, this privilege doesn't come cheap. You'd have to accumulate lots of money from wins inside the game and earn bonuses from completing various challenges to afford your available dream car.
Compete With Opponents
Apart from the available single-player mode, you can compete against other racers online. There are amazing PVP experiences in multiplayer mode where you can race against others and explore awesome racing experiences with real-time gamers worldwide.
Customizable Controls
Gamers find themselves quickly getting used to the available controls in the game. You can choose between various customizable control options, such as the immersive steering controls equipped with tilt functionality, gesture commands, or the classic touch controls for those who require precision.
Capture Exciting Moments with Camera Mode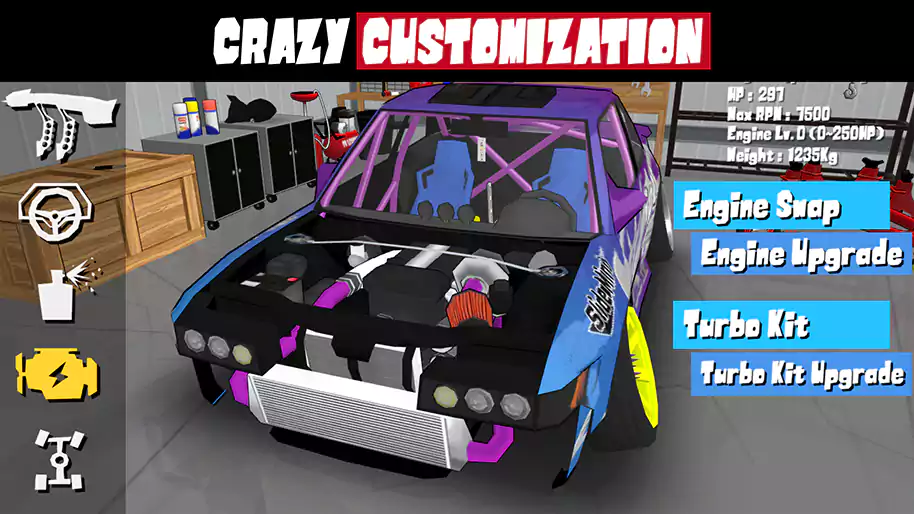 The FR Legends also features a camera mode that allows gamers to capture exciting moments on the track. You can capture or record amazing drift stunts during your races and rewatch them in the built-in instant replay option. You can even adjust the angles and views to create the best clip or image possible.
Decent Graphics
The game is presented with animated-like graphics that are similar to those in a cartoon. While it may lack HD graphics, the current ones are decent and fun. You can even customize the graphics for a smoother and more satisfying experience on the tracks.
Multiple Modes
The game also offers multiple modes in which players can participate. You can even join the tutorials and learn how to perform epic drift stunts and also test out the changes you've made to your car. There's a solo run available to give you the ultimate driving experience, and you can also battle it out against AI racers and find out where your skills lie.
Download FR Legends APK for Android
If you're a fan of the Fast & Furious series, you would know what it means to be good at drifting. Similarly, you would need to specially customize your car, just like in the movies, to get the best drifting features. Download your latest version of the application for free from the Google Play Store or the link provided below.
Recommended Game: Incredibox APK Download for Android
Final Words
Drift your way to the finish line and emerge victorious to win tons of prizes and bonuses within the app. The game is definitely intuitive and addictive. If you need some excitement on your Android phone, you can download the FR Legends game today and start playing.