Once, a great warrior accidentally stumbled upon and opened the gate of shadows freeing powerful demons into his world and cursing him into a shadow form. His mission becomes to gather enough skills, strength, and weaponry, battle out these evil forces, and defeat six of the strongest demons in the game to break the curse. To fix his mistake, you must guide him through this dark path and train him towards victory. Interesting? You get a chance to live through this experience by downloading Shadow Fight 2 APK: Special Edition and this article will walk you through what to expect.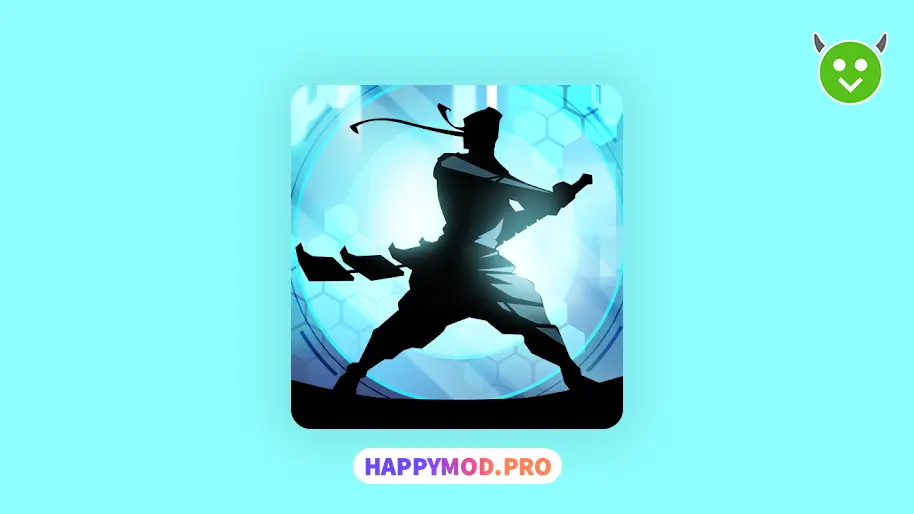 What is Shadow Fight 2: Special Edition APK?
Shadow Fight 2 is a free 2D arcade-based fighting game that has its players fight powerful opponents in various levels in the hopes of defeating the ultimate enemy at the end. Characters come in shadow form without any distinct features of their bodies. The game is also a continuation of its predecessor, Shadow Fight, and plays an important role in telling the story of a great warrior fighting for redemption. While you would have to play the first Shadow Fight game to fully understand the script, you can always hope for the second one and enjoy the experience. After all, Shadow Fight 2 will always be better than the first version.
App Details
| | |
| --- | --- |
| Name | Shadow Fight 2: Special Edition |
| Developer | Nekki |
| Version | 2.23.0 |
| Size | 110 MB |
| Category | Games |
| Last updated | January 01, 2023 |
Features
---
Interesting Storyline
The storyline is captivating and the more you play, the more you'd get addicted to trying to make it to the end.
Decent Graphics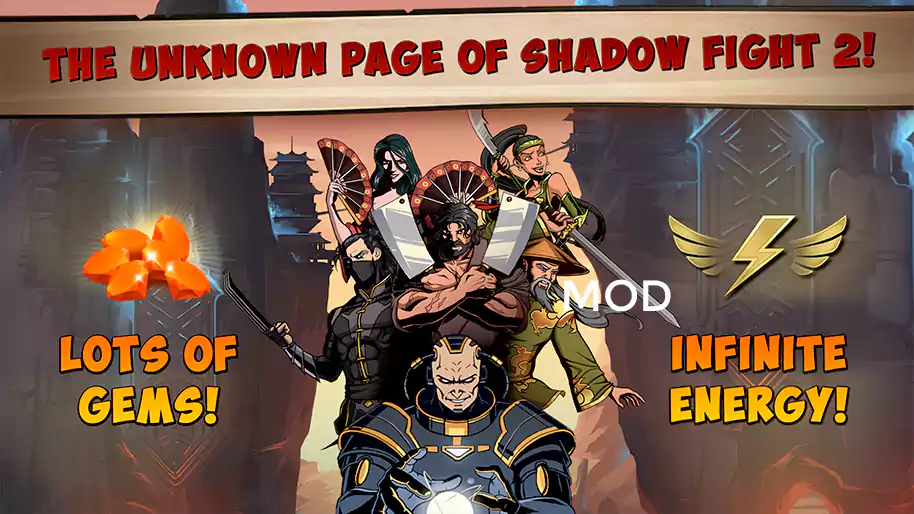 If you're looking for HD graphics found in advanced mobile games, you won't find those here in Shadow Fight 2: Special Edition. However, what you will find are decent graphics that are good enough and a storyline that will keep you attached till the end. Climb up the hierarchy of demons by defeating them; collect coins and customized weapons and armoury that look quite impressive.
Fight Your Way to the Top
You'll face off against powerful enemies, some of which cannot be defeated barehanded or using basic weapons. The further you progress, the harder it gets, forcing you to get more advanced weapons using the coins rewarded from fights or through in-app purchases.
Good Sound Effects
The sound design is also decent and somehow accurate, especially when using weapons.
Download Shadow Fight 2: Special Edition for Android
The game has decent graphics and a good combat system. While you can't compare it to other fast-paced games with high-end graphics such as Mortal Combat, it does come with its perks. It presents an entirely new experience that would have you adjust to the gameplay to enjoy. Each fight rewards you with coins, and the higher you progress within the game, the bigger the rewards. There's even an online mode whereby you get to fight other players worldwide and build your rank in the league. To get the game, simply head over to Google Play Store or download the latest version of the Shadow Fight 2: Special Edition APK from the link provided below.
Recommended Game: The Sims FreePlay Download for Android
Final Words
Shadow Fight 2 might sound like a simple game for wasting time, but it is quite entertaining, especially when you connect with other players online and battle it out for the top ranks in the league. Download the application today and get started on an amazing journey.